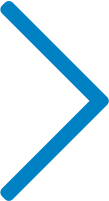 Sterea
Living on the green
Sterrebeek - Belgium
In between the town centres of Sterrebeek and Tervuren, one old dream makes room for a new, unique reality. Sterea takes over the land where the Hippodrome once flourished, with a spaciousness that entices the imagination. As a combination of style, comfort, nature and urbanity, Sterea provides unique, hybrid living solutions in an exclusive, recreational context. Call this a breath-taking rendezvous between making a home, living, working and enjoying. Between your dream house and its future. Families, businesspeople or pleasure-seekers, young or old; Sterea is everyone's dream come true. A dream about coming home.
Status
Under construction, phase 2 completed
Surface
2300 m2
Units
258 residences, 60-450 m
Hotel with 76 rooms
27 apartments
8 office units
Golf course & club
Food & Beverage

More info about this project?